A news, current events and interview podcast hosted by Eric Paul Erickson. Bringing the discovery of the open road into the discourse of modern conversation. Much like the old days when we would sit down at a roadside diner and share a cup of coffee with a fellow traveller, The Open Highway brings conversation back to the world and allows us to learn about interesting topics and people. Host Eric Paul Erickson is a former journalist with the Chicago Tribune's City News Bureau, the Roswell Daily Record and other newspapers and media outlets as well as an award-winning writer, performer and filmmaker.
Episodes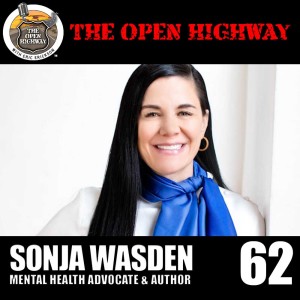 Wednesday Jul 13, 2022
Wednesday Jul 13, 2022
GUEST- Mental health advocate and author Sonja Wasden joins us to talk about her own struggles with suicide, common sense gun & red flag laws, her book An Impossible Life and her powerful article in The Washington Post chronicling her experience with gun shops and background checks.

In The News:
Check out Eric's articles on Substack including his recent piece on Joe Biden and is his age a factor in the election?

Find Eric's books including "Ascension" and "How To Start A Podcast In Less Than a Day" here!

FOLLOW THE OPEN HIGHWAY ON IG! 

TRY KOA COFFEE- NAMED BEST COFFEE IN AMERICA!